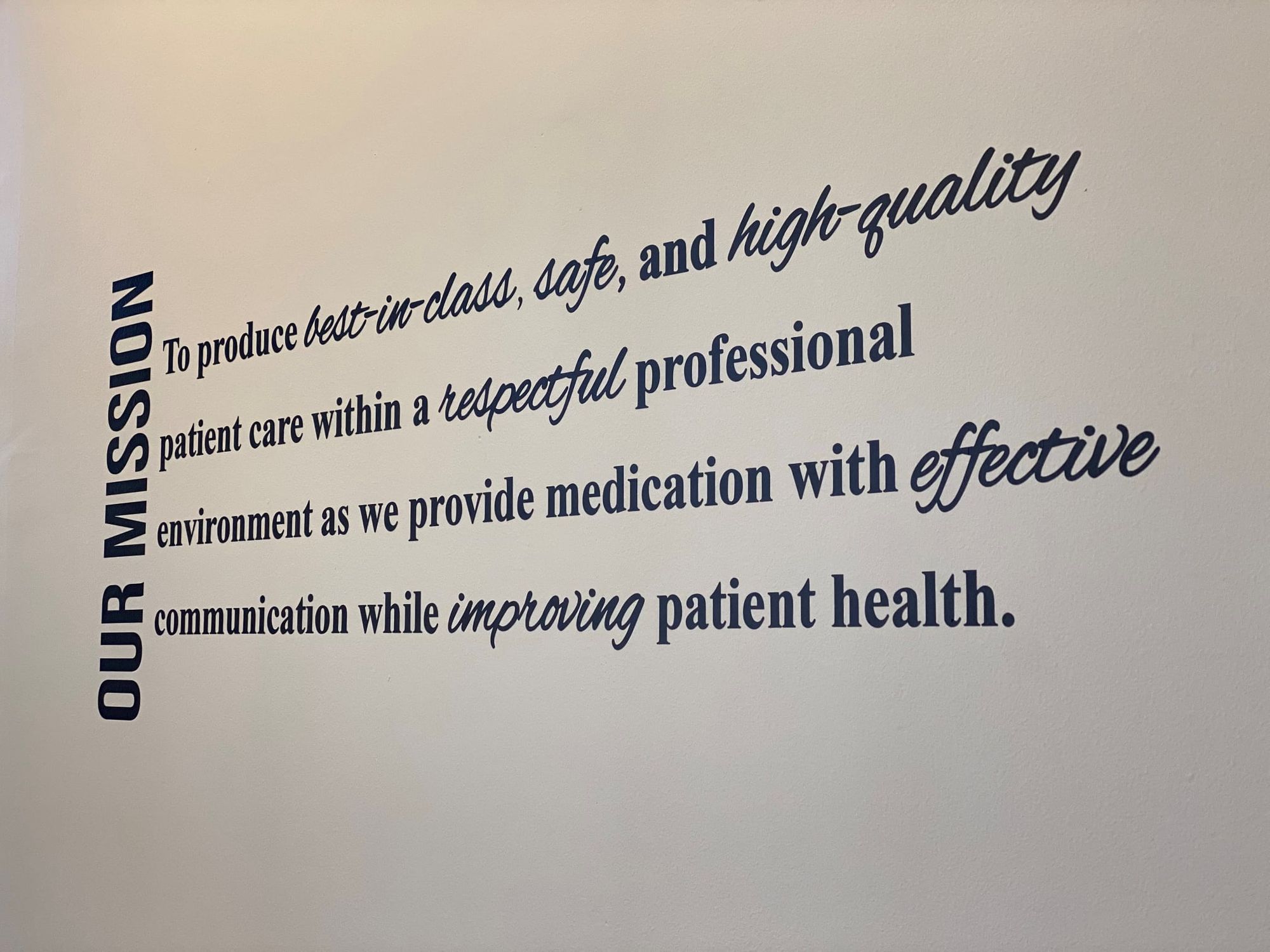 About Us
We are a local pharmacy here to serve the community. We are here to provide services promoting health and wellness, holistic alternatives, vitamins and supplements, and any health aid needed in a professional manner!
Here at Iridium Pharmacy, we strive to keep patients healthy and informed about their healthcare! We provide a convenient service to our patients that satisfies today's needs. Our mission is to promote health and wellness, and we believe in improving lives, one patient at a time.
At Iridium Pharmacy, we're dedicated to serving our patients in the Greater Houston area and the surrounding communities. Being a community staple, we've proudly taken on the role of improving Houston's healthcare by providing fast and personalized service. We strive to make every experience you have with us a great one. At our pharmacy, your family is our family. Our friendly staff is dedicated to ensuring that you receive expert care on every visit. Stop by today and let Iridium Pharmacy become part of your family.
Our Retail Services
Delivery to the Greater Houston area
Curbside Pick-up
Online Refills
Prior Authorization
Health and Wellness
Immunizations
COVID-19 Testing
Prescriptions For Pets